About Us
UCSF Student Veteran and Military Support Services fosters a welcoming environment for anyone who is military affiliated, including Health Profession Scholarship Program (HPSP) students. It is our goal to help military affiliated students navigate UCSF and provide them with mentoring, guidance on educational benefits, and tools to succeed academically and personally. We value the experiences veterans bring to the UCSF community and are committed to helping all military affiliated students achieve their goals and aspirations.
---
Staff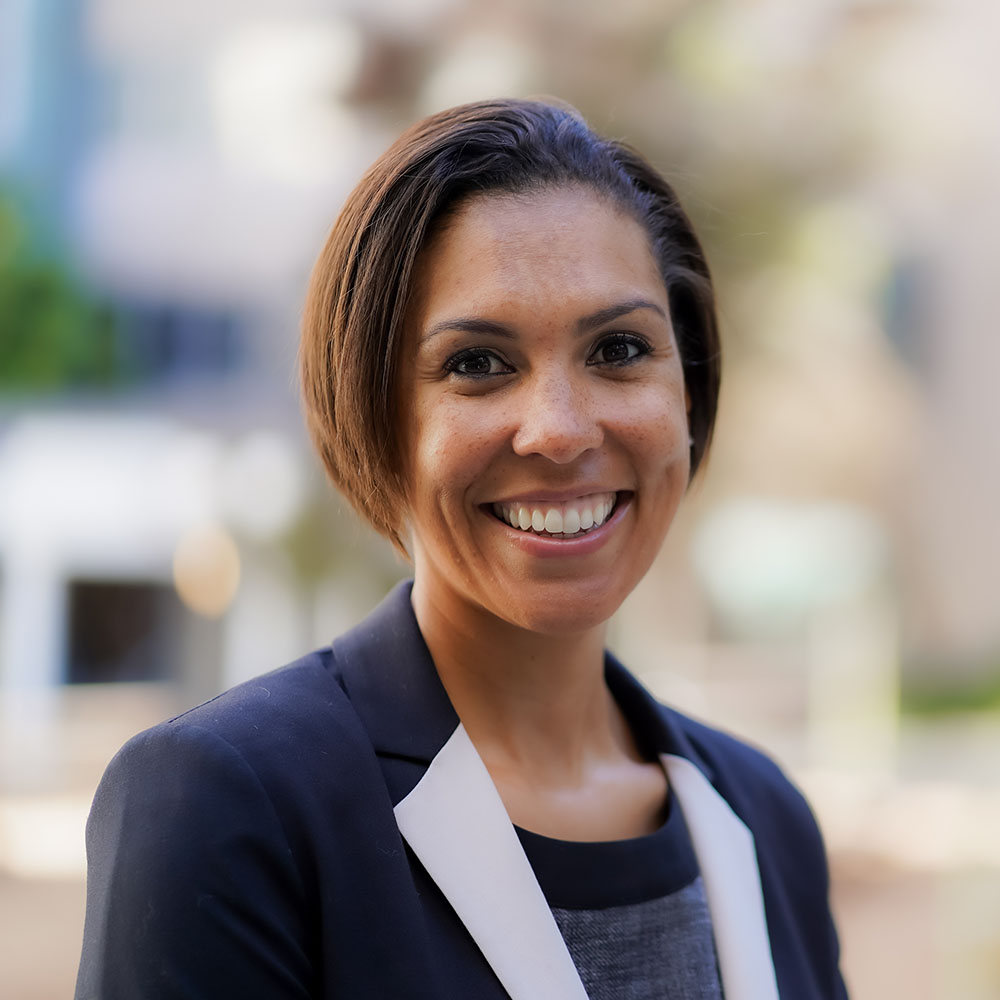 Alece Alderson
Assistant Vice Chancellor, Student Life
Student Veteran and Military Support Services Coordinator
[email protected]
(415) 502-5377

Alece Alderson is thrilled to be supporting the veteran and military population at UCSF. She is dedicated to building community, mentorship programs, and advocating for the military population. Prior to UCSF, Alece spent three years working at Virginia Tech with the Corps of Cadets—a 24/7 military leadership program. Alece welcomes students to visit her at the Student Success Center or make an individual appointment.
Christine Coleman
Veteran Education Benefits Certifying Official
[email protected]
(415) 476-4185

Christine Coleman has served as the VA Certifying Official at UCSF for the past 10+ years in her dual role as a Budget Analyst in the Student Financial Aid Office. She finds this to be the perfect balance of assisting students directly and indirectly while also satisfying her need to crunch numbers! Christine is committed to helping students, residents, and fellows navigate their VA Benefits throughout their journey at UCSF.
---
Student Ambassadors
Student ambassadors are representatives from each school or division at UCSF. They act as a point of contact for veterans or people interested in the military. These representatives, or any of the staff serving veterans, will be happy to answer any questions you may have about UCSF, transitioning to UCSF, or general inquiries.
Graduate Division
 If you are insterest in being a Student Ambassador for Graduate Division, please contact [email protected].
School of Dentistry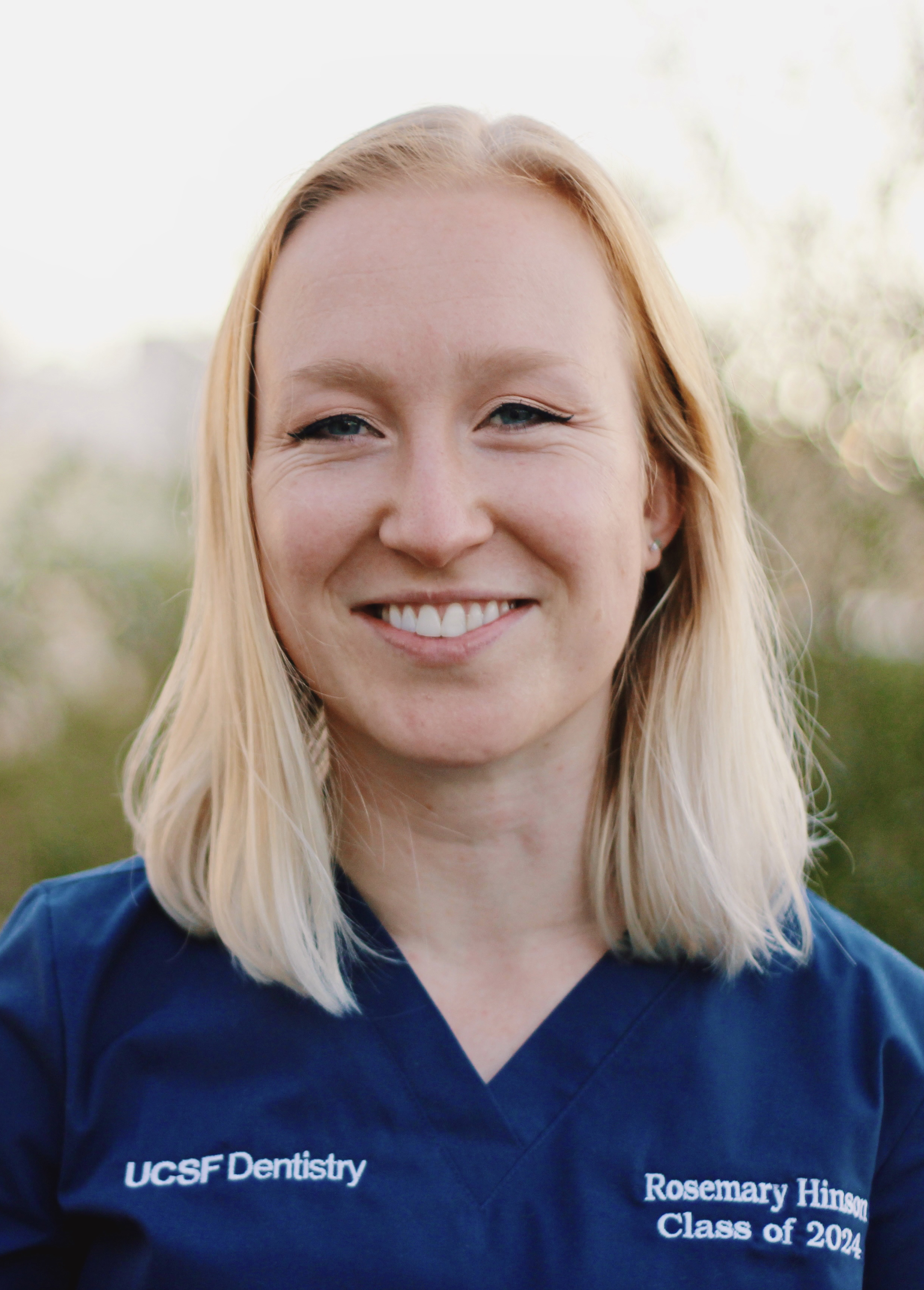 Rose Hinson
Navy, HPSP Recipient
[email protected]
"I am a dental  v North Carolina, Alabama, and Oregon before returning to California for dental school. I am excited to be a member of the student Veteran and military-affiliated student community here at UCSF. I am grateful to have access to all the resources UCSF Student Veteran and Military Support Services has to offer, and I hope to be a resource to peers and incoming students during my time at UCSF and beyond."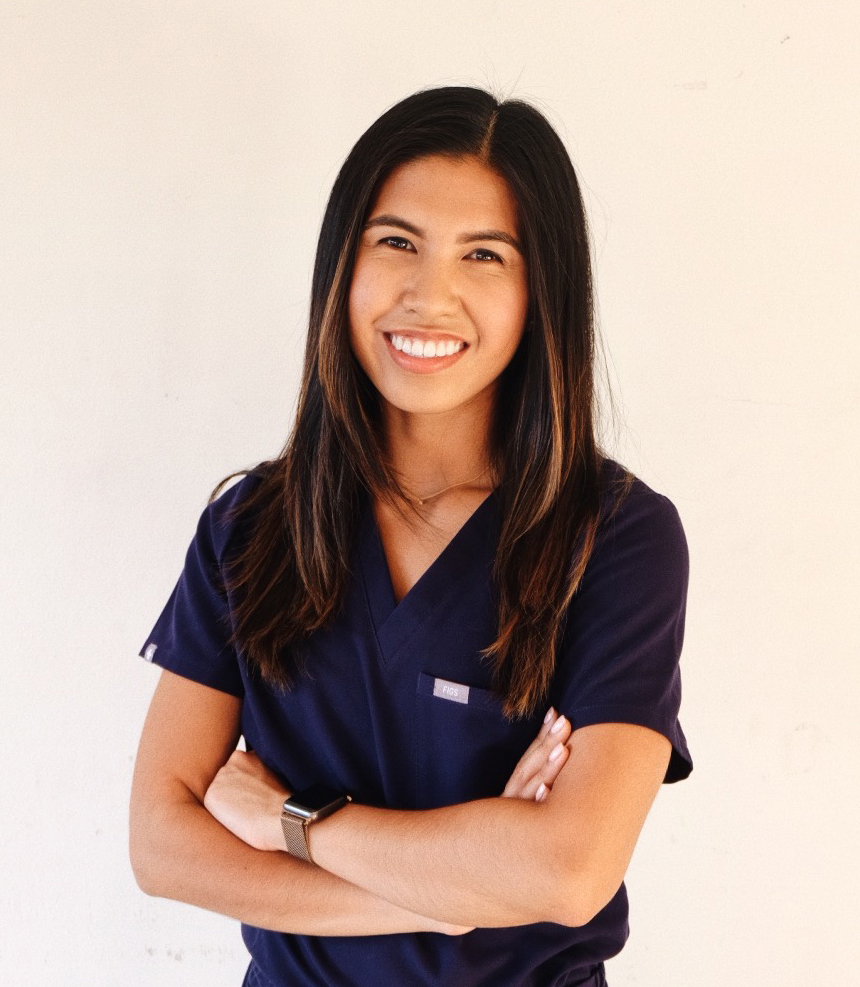 Sam Rustia
Navy, HPSP Recipient
[email protected] 
"I am a dental student and a recipient of the four-year U.S. Navy Health Professions Scholarship (HPSP). I was born and raised in Manila, Philippines, but I've spent most of my life growing up in Long Beach, CA. As a first-generation American, I feel humbled to channel my gratitude back into this country through military service. I feel a great sense of pride in serving my country and helping others, all while doing something I love, which is dentistry! Through UCSF Student Veteran and Military Support Services, I have found a community that generously provides mentoring, resources, and guidance while I navigate dental school as a newly commissioned Navy Officer. I'm incredibly excited to represent the military-affiliated community at UCSF as a Student Ambassador and to serve as a resource to both current and prospective HPSP students."
School of Medicine
 If you are insterest in being a Student Ambassador for School of Medicine, please contact [email protected].
School of Nursing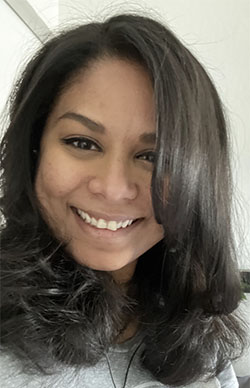 Monika Dayal
Army, Veteran
[email protected]
"As a Family Nurse Practitioner student at the School of Nursing, I recently completed the first portion of the UCSF MEPN program and acquired my RN license. I was drawn to this field as a result of a desire to provide patient-centered care to a diverse population. When enlisted in the Army, as a Logistical Specialist, I supervised and managed records and warehouse functions related to storage, distribution, issuance, and maintenance of equipment and parts. I am eager to collaborate with like-minded individuals and offer guidance based off my experience to help navigate a rigorous educational endeavor."
School of Pharmacy
Magdiel Rivera
Army National Guard, Active
[email protected]
"I am currently serving in the Army National Guard here in California. I previously lived in Florida my whole life, but I have quickly fallen in love with SF and the Bay Area. After I graduate with my PharmD, I hope to also become an Army Pharmacist in the Army Reserves. I can't wait for the opportunity be able to practice clinical pharmacy on the Army side and civilian side at the same time, so then I can serve my community while also supporting my fellow soldiers. Through the military, I have gotten the opportunity to meet various healthcare professionals and amazing soldiers who have helped me along my way, and I would like to do the same for any military-affiliated students here at UCSF. I am excited to be a resource for any military-affiliated students, and please feel free to reach out to me with any questions!"
Physical Therapy
If you are interested in becoming a Student Ambassador for Physical Therapy, please contact [email protected].