About Us
UCSF Student Veteran and Military Support Services fosters a welcoming environment for anyone who is military affiliated, including Health Profession Scholarship Program (HPSP) students. It is our goal to help military affiliated students navigate UCSF and provide them with mentoring, guidance on educational benefits, and tools to succeed academically and personally. We value the experiences veterans bring to the UCSF community and are committed to helping all military affiliated students achieve their goals and aspirations.
---
Staff

Alece Alderson
Assistant Vice Chancellor, Student Life
Student Veteran and Military Support Services Coordinator
[email protected]
(415) 502-5377

Alece Alderson is thrilled to be supporting the veteran and military population at UCSF. She is dedicated to building community, mentorship programs, and advocating for the military population. Prior to UCSF, Alece spent three years working at Virginia Tech with the Corps of Cadets—a 24/7 military leadership program. Alece welcomes students to visit her at the Student Success Center or make an individual appointment.
Christine Coleman
Veteran Education Benefits Certifying Official
[email protected]
(415) 476-4185

Christine Coleman has served as the VA Certifying Official at UCSF for the past 10+ years in her dual role as a Budget Analyst in the Student Financial Aid Office. She finds this to be the perfect balance of assisting students directly and indirectly while also satisfying her need to crunch numbers! Christine is committed to helping students, residents, and fellows navigate their VA Benefits throughout their journey at UCSF.
---
Student Ambassadors
Student ambassadors are representatives from each school or division at UCSF. They act as a point of contact for veterans or people interested in the military. These representatives, or any of the staff serving veterans, will be happy to answer any questions you may have about UCSF, transitioning to UCSF, or general inquiries.
Graduate Division

Aaron Jackson
Army, Veteran
[email protected]
"I am a Ph.D. candidate in the History of Health Sciences program precisely because of my military service. I enlisted in 2001 because I felt a call to service - to give back to the community that had provided me with so much. It was among my highest privileges to serve with people from across this nation as a paratrooper in the U.S. Army. It exposed me to the power to be found in diverse perspectives, and the experiences of combat only reinforced that notion. So, when I went back to school a few years later, I decided to study history to better understand the various currents and conjunctions that shape all of us, today.

My experiences as a disabled veteran have inspired my research interests in the history of the veterans' healthcare system in the United States and its influence in shaping notions of dis/ability in medicine and society at large. I believe we have a responsibility to understand the historical foundations of contemporary problems in health care delivery, and through my research, writing, and teaching, I hope to help educate the public and inspire critical thinking about historical problems and how they can be addressed. In this way, I see my work in the history of medicine as a continuation of my service. And it is still a privilege."
School of Dentistry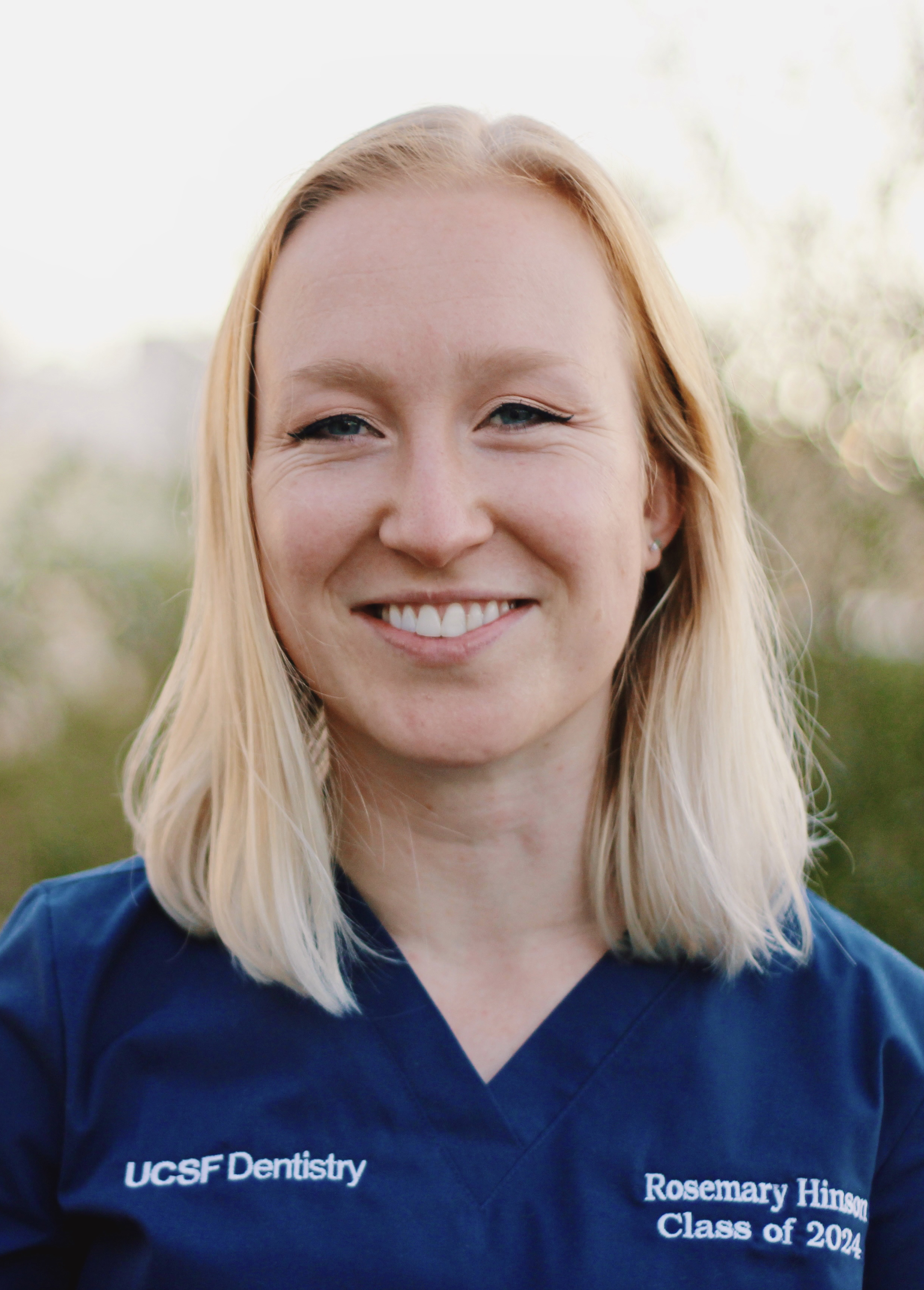 Rose Hinson
Navy, HPSP Recipient
[email protected]
"I am a dental student and a recipient of the 4-year Health Professions Scholarship through the United States Navy. I grew up in the Bay Area, but lived in North Carolina, Alabama, and Oregon before returning to California for dental school. I am excited to be a member of the student Veteran and military-affiliated student community here at UCSF. I am grateful to have access to all the resources UCSF Student Veteran and Military Support Services has to offer, and I hope to be a resource to peers and incoming students during my time at UCSF and beyond."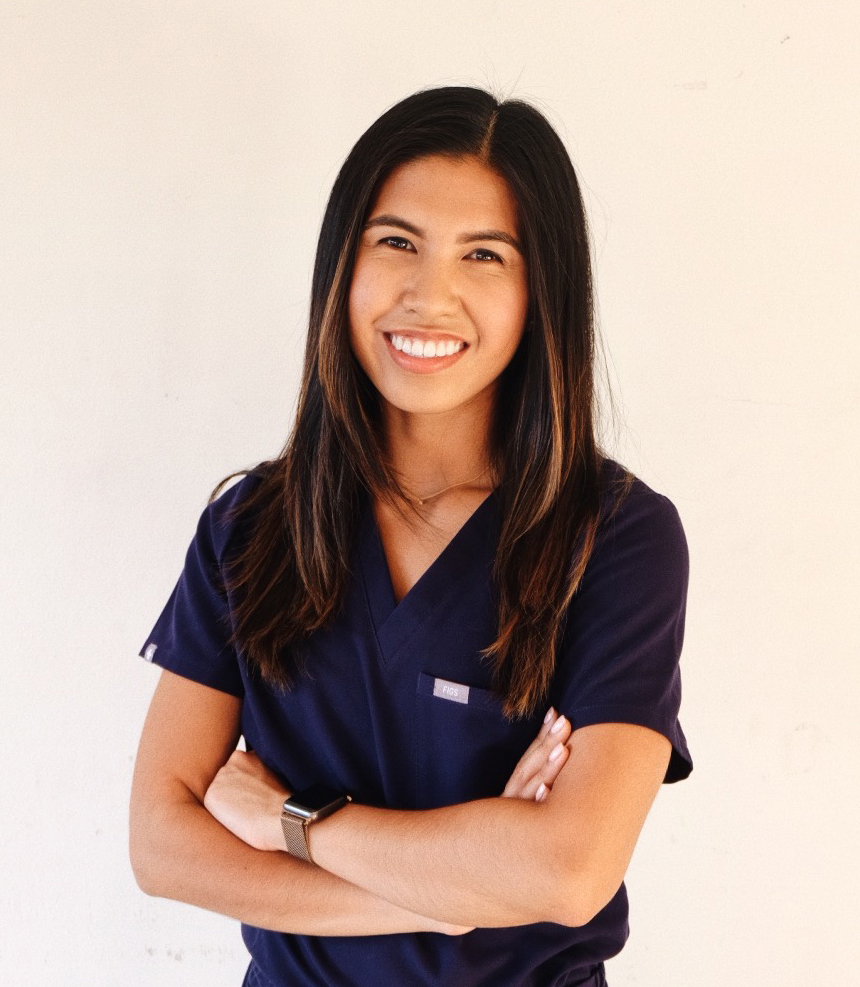 Sam Rustia
Navy, HPSP Recipient
[email protected] 
"I am a dental student and a recipient of the four-year U.S. Navy Health Professions Scholarship (HPSP). I was born and raised in Manila, Philippines, but I've spent most of my life growing up in Long Beach, CA. As a first-generation American, I feel humbled to channel my gratitude back into this country through military service. I feel a great sense of pride in serving my country and helping others, all while doing something I love, which is dentistry! Through UCSF Student Veteran and Military Support Services, I have found a community that generously provides mentoring, resources, and guidance while I navigate dental school as a newly commissioned Navy Officer. I'm incredibly excited to represent the military-affiliated community at UCSF as a Student Ambassador and to serve as a resource to both current and prospective HPSP students."
School of Medicine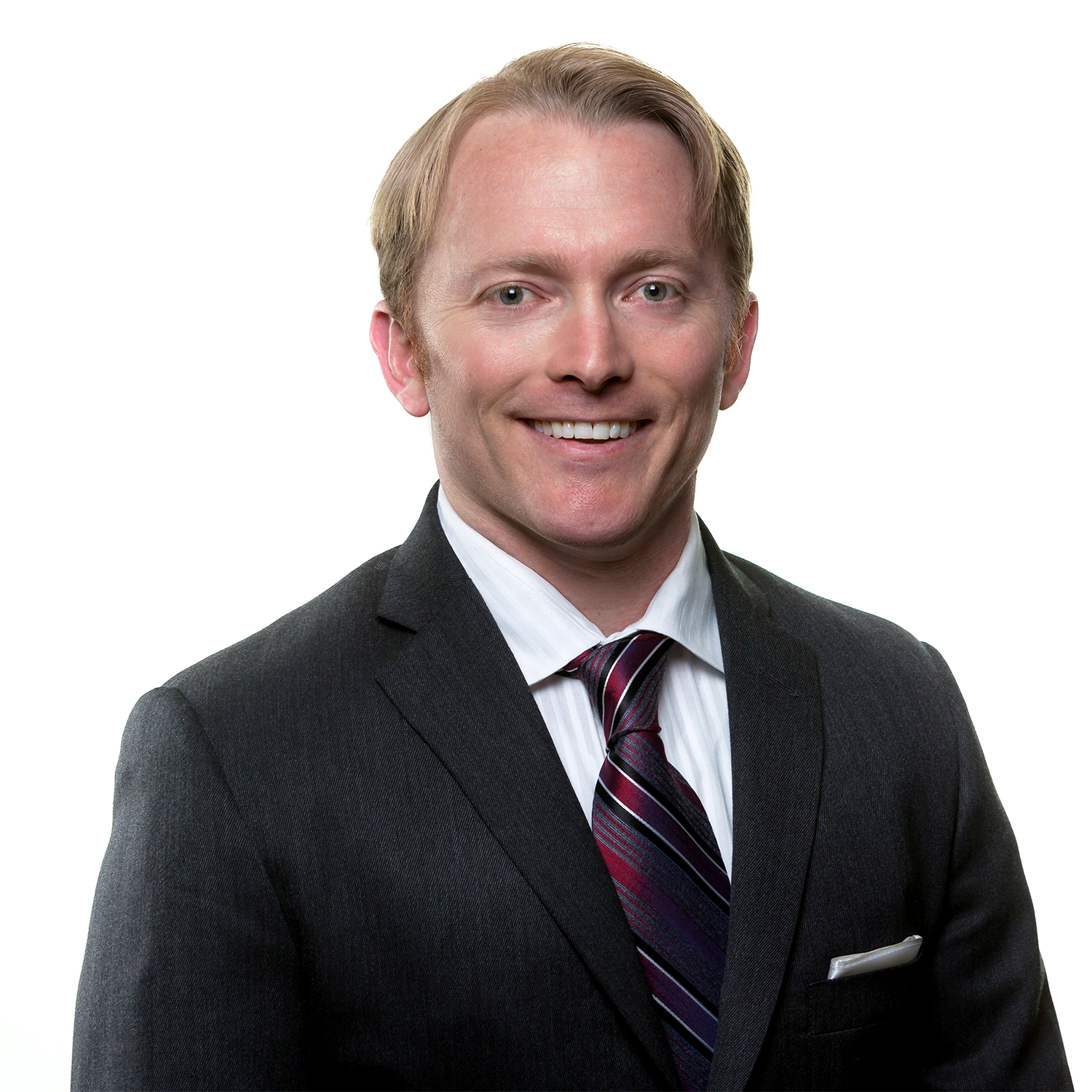 Justin Solarczyk
Army, Veteran
[email protected]
"My personal and professional experiences have led me towards a career focused on creating meaningful change in national and global healthcare. Raised in an economically challenging environment, I identified early on with those struggling through difficult circumstances. When I first heard the motto of the Green Berets –'De Oppresso Liber,' meaning, 'To Liberate the Oppressed' – I felt an immediate kinship with the regiment and its mission, joining its ranks immediately following college.
During multiple combat deployments as a Special Forces Medical Sergeant, I came to love medicine. As a soldier, I fought against political oppression, protecting indigenous and allied personnel from harm. As a Medical Sergeant, I used equally potent tools to fight the physical, psychological and emotional oppression wrought by illness. Continuing in the spirit of the regiment's motto, I continue to work towards improving and expanding quality healthcare delivery to underserved communities throughout the country and the world."
School of Nursing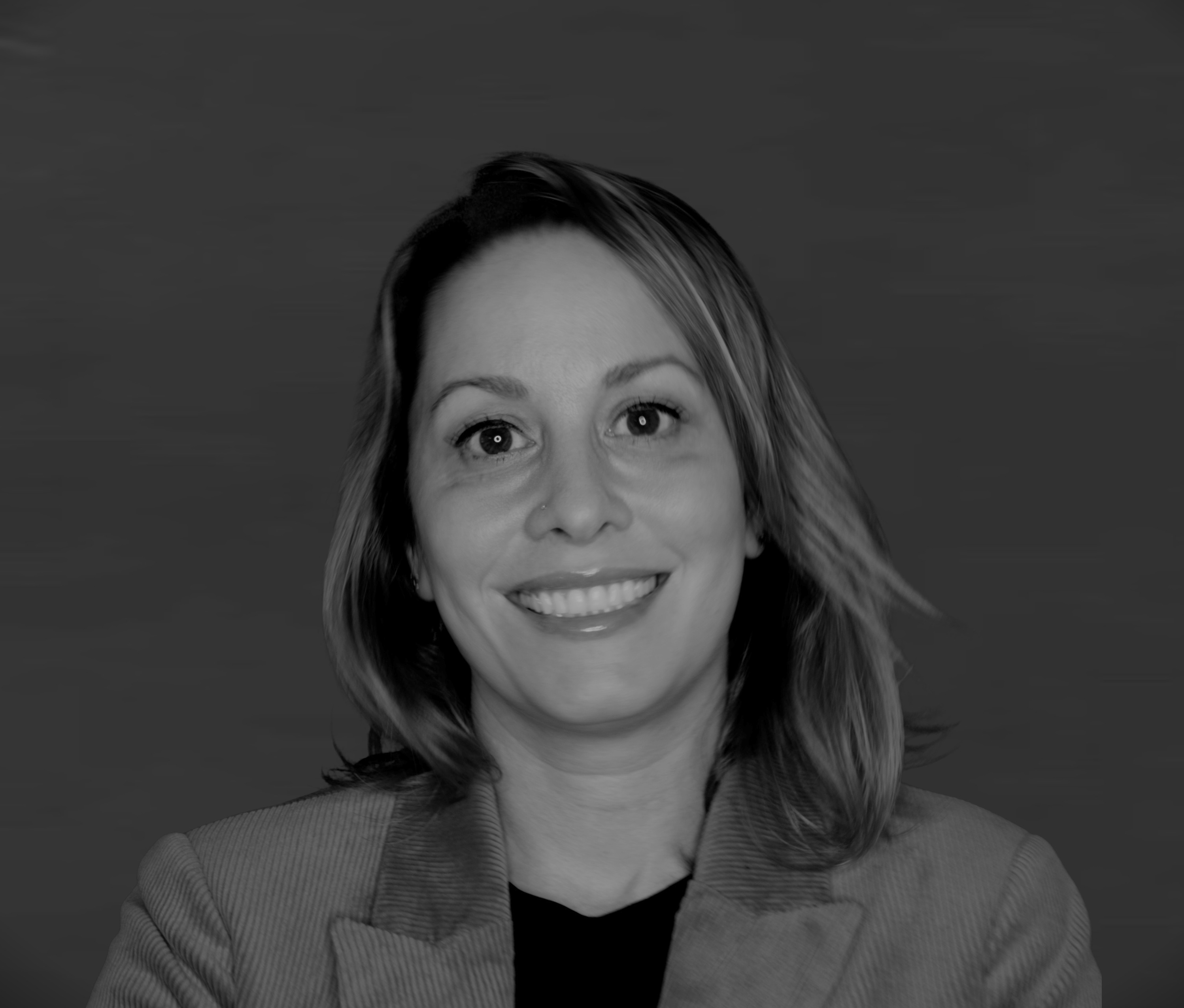 Amanda Egloff
Navy, Retired
[email protected]
"I enlisted into the Navy to become an aviation rescue swimmer, which at that time had a 99% attrition rate for women. Three deployments later on the USS Enterprise, I was selected to become a nurse corps officer.
I've worked in a variety of clinical settings. After an injury, I was forced to shift out of patient care and into patient safety. That led me to UCSF, where I am writing my dissertation on how nurses work with medication safety technologies (electronic medication charting, barcode dispensing, smart IV pumps, and automatic cabinet systems). I use my aviation background to make clear the differences around safety between the two communities.
I am incredibly proud to be a veteran, but I am aware of the current cultural climate. I support and advocate for equality for all Americans, including those wanting to become one—black lives matter and trans rights are human rights. To make fair for the marginalized makes fair for us all. I am here for ALL VETERANS. Welcome to your UCSF tribe."
School of Pharmacy
Physical Therapy
Justin Hong
Army, Veteran
[email protected]
"I'm a Student Physical Therapist in the joint DPT program at here at UCSF/SFSU. I am an Army Veteran, having served as a Rifle Platoon Leader and Operations Officer for 4-31IN (Polar Bears!), 10TH MTN DIV (Climb to Glory!). I decided to pursue a career in Physical Therapy because it combines my interests in exercise science, coaching, patient care, and service to others. So far, I've loved the process of gaining the skills and knowledge required to help people move better and live healthier, more fulfilling lives. I really enjoy talking to prospective student PTs and Veterans so please reach out if you have any questions!"